About Us
We at Park Road Practice are proud to provide our patients with the very best services. Our commitment to excellent patient care and good health of the community has maintained our flawless reputation over the years.
Professionals
Welcome to Park Road Practice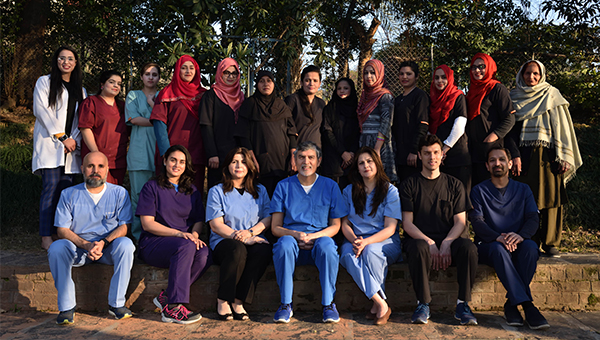 Park Road Practice evolved from Rahman and Rahman Dental surgeons, which was the second specialist practice in Islamabad, in 1986. With  over 25 years of experience, Park Road Practice is now Islamabad's leading specialist dental practice. It is nationally acclaimed for excellence in clinical care in the dental profession. Located on Park Road in sector F-8/1, Islamabad, it is a multi disciplinary dental practice that provides state-of -the- art facilities all under one roof with a relaxing atmosphere.
Here, the most advanced scientific tools for diagnosis and treatment join an uplifting ambience. Our facilities include the latest equipment to ensure the quickest treatment with the least number of painless visits and best sterilization available. X-ray facilities include OPG and digital radiography.  Computerized patient data maintenance is used to ensure that a comprehensive detail of the patients history is available on subsequent visits.
We work as a team, upholding professional integrity and providing evidence based and caring services for our patients. We are committed to high-quality training and research. We value our staff and invest in their continual growth and development. Park Road Practice believes in the values of empathy, discipline and quality, which we strive to inculcate in all our proceedings.